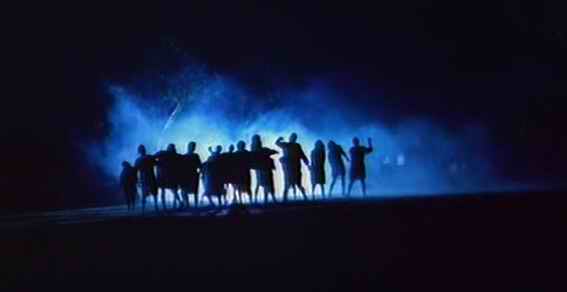 DVD Releases for 6/17/2008
An anemic week for horror DVD's, our four titles to hit the video store conjure up vague interest and overwhelming mediocrity! See this as your chance to take a break or even divert your funds to that romantic comedy DVD you've been secretly pining for for the last few months!
[inline:deadpit.jpg]
"The Dead Pit" looks pretty amazing judging from the cover alone, but the contents held within say otherwise! Be sure to see watch for actors you vaguely recognize as you dive into the sordid tale of an evil surgeon using mental patients for his own evil deeds. If nothing else, "The Dead Pit" has one of the most hilarious fan service scenes ever containing a chained up woman, a white tank top, and a fire hose!
[inline:aliveordead.jpg]
Changing up the scenery from an old mental hospital to an abandoned school bus, "Alive or Dead" tells the story of Maria who happens upon said bus. Upon her arrival she finds the scrawled words of a little girl who writes 'HELP ME' upon a fogged up window. Soon a crazed killer is taking them on a wild ride of death and mayhem! Good? I can't say. It's been a long time since we've seen a horror flick on a school bus though.
[inline:thesitter.jpg]
Suckered in by a hot chick covered in blood holding a hammer, I originally thought that 2007's "The Sitter" could prove to be a direct descendant of "Hand That Rocks The Cradle". Upon further investigation, I believe this is a Lifetime Cable movie called "While the Children Sleep". I feel dirty.
[inline:undeadhorrors.jpg]
Rounding out the week we go for quantity over quality with Fat Cat DVDs "Unded Horrors 5 Pack". Featuring a handful of low budget flicks such as "Ghoul School", "Zombie Cop", and "Deadlands: The Rising". While not necessarily good flicks, fans of low budget zombie's will be all set!