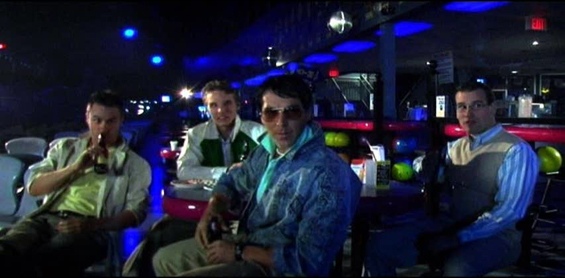 Well folks, it's been awhile, but finally it's time for the return of the weekly DVD column! I'll be honest with you; I'm just lazy! We're back though and ready to rock through the aisles of new releases!
[inline:42streeforever.jpg]
First up this week is 42nd Street Forever Vol. 4. Synapse Films has been known for lavishing the love and fine touches to these collections of old school exploitation trailers, and Vol. 4 promises to be more of the same. Click on for an in depth look at Vol. 3 from our very own Louis Fowler!
[inline:deadofnight.jpg]
Dead of Night is a horror movie starring Ed Begley Jr. Do you really need any more reason? If you've dreamed of seeing Mr. Begley transported back to 1926 by restoring an antique car, now's your chance!
[inline:doorintodarkness.jpg]
There is little info available for Dario Argento's Door Into Darkness, but my sources tell me that the feature is a four part Italian TV mini series, spear headed by Argento himself. Only two of the stories are directed by the genre veteran, so tread lightly.
[inline:gutterballs.jpg]
Gutterballs is a low budget slasher affair that has some definite merits despite it's uncomfortable and over the top rape scenes. Definitely worth a rental if not more. If you find yourself vaguely interested, be sure to check out my own review here at BGH!
[inline:horrorhighlurkers.jpg]
[inline:nightmareinwaxbloodofdrac.jpg]
The Exploitation Cinema Double Feature disks are dropping more exploitation classics today with Horror High/Lurkers and Nightmare in Wax/Blood of Dracula's Castle. Anything starring John Carridine is worth at least one viewing and with the cheap prices of these sets, this is a great way to add some exploitation goodness to your collection!