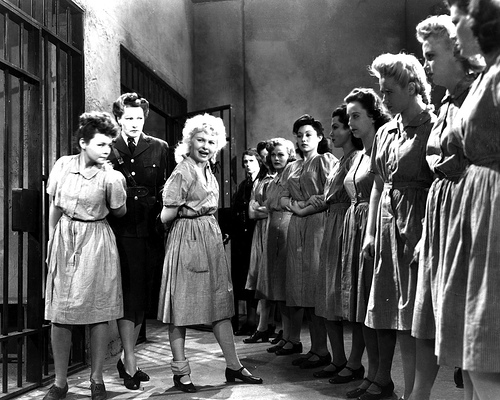 DVD Releases for 11/25/2008
It's that perfect Holiday of the year folks; time to go shopping! Er...and eat turkey. Yah, that's it! If you're like me, you'll be avoiding the stores like a plague on Friday, so what better time to curl up on the couch with your stretchy waistband pants as you recover from a day of eating with... horror DVD's!
[inline:girlsinchange.jpg]
Nothing says 'Thanksgiving' like girls in chains, so why not celebrate with Girls in Chains!
[inline:crimsonforce.jpg]
Now, it may threaten to cause indigestion, but the idea of fighting a martian civil war just may be worth it. The SciFi channel original Crimson Force may just be worth the risk!
[inline:deadofwinter.jpg]
With cold weather gripping the country, it may be a good time to settle in with Dead of Winter! A deadly reality show TV shoot? I'm all for anything that's going to kill off Reality TV!
[inline:madhouse.jpg]
Unfortunately this isn't the "Madhouse" starring the lovely Jordan Ladd, but it's a Madhouse all the same! This time Julia has a deranged twin sister who escapes from the local looney bin!
[inline:psychickiller.jpg]
It may not be a good movie, but Psychic Killer gets a nod just for something different. A mental patient killing people with astral projection? Sign me up!