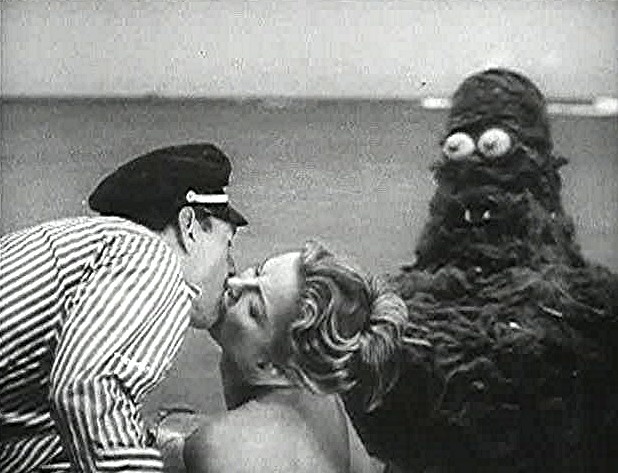 DVD Releases for 10/21/2008
It's time for a whimsical walk down the New DVD aisle once again! This week we have the major release of "The Strangers" plus a handful of nostalgia that we should actually be excited about for a change!
[inline:strangers.jpg]
It's already been the talk of the town upon it's theatrical release, now you can finally get your hands on The Strangers on DVD. Packed with both the theatrical and unrated cuts on one disk, it's a pretty decent bargain for a pretty decent flick. Don't forget, you have until tomorrow to enter our Strangers Giveaway!
[inline:trailerparkofterror.jpg]
The Trailer Park of Terror tells the tale of a group of troubled teens breaking down on their way to a church retreat. Unfortunate for them, they stop at a haunted trailer park that will prove to be more trouble than they ever dreamed of. A decent throwback to Herschell Gordon Lewis's "2000 Maniacs", it's a fun flick filled with blood, guts, and country fried rock.
[inline:frightfullyfunnyvol2.jpg]
Relive your youth with the Frightfully Funny Collection Vol. 2. Throwing together a handful of animated cartoon classics such as "The Groovie Ghoulies", "The Ghost Busters" (The other ghost busters with the gorilla) and "Fraidy Cat", it's a heavy dose of nostalgia for those of us growing up in the early 90's!
[inline:brideofthemonster.jpg]
[inline:creaturefromthehauntedsea.jpg]
[inline:lastmanonearth.jpg]
[inline:phantomfromspace.jpg]
[inline:phantomplanet.jpg]
[inline:thedevilbat.jpg]
Legend Films, specialists in colorization unleash upon us a collection of old school scares, just in time for Halloween! Look at the classics; "Bride of the Monster", "The Devil Bat", "Phantom Planet", "Creature From the Haunted Sea", "The Last Man on Earth", and "The Phantom from Space". It doesn't get more original than these folks. Each disk gives us the newly colorized versions of the films PLUS the original black and white version fully restored! All for a whopping $10 too!