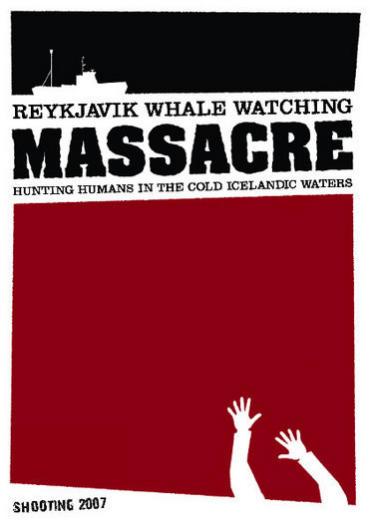 "Reykjavik: Whale Watching Massacre" Trailer, Enough Said
A few months back Eric gave us the teaser for a new horror film coming out that would revolve around of all things whale watching. Well today we finally have a full trailer for "Reykjavik: Whale Watching Massacre", which in German means "a whale's vagina". Alright that's a lie.
In reality Reykjavik is area in Iceland where a group of whale enthusiasts set out for a day of Orca watching. When the boat breaks down and they're picked up by a bunch of "Fishbillies" and the blubber really hits the fan. One by one the passengers are picked off. Kind of sounds like "Donkeypunch" meets "Orca". In any case it sounds like one whale of a tale!
Currently set for a September 4th release in the majestic country of Iceland the film is expected to make it to the US shortly after. While you wait you can check out the trailer below and post up your comments.